Topic: NASTEburgring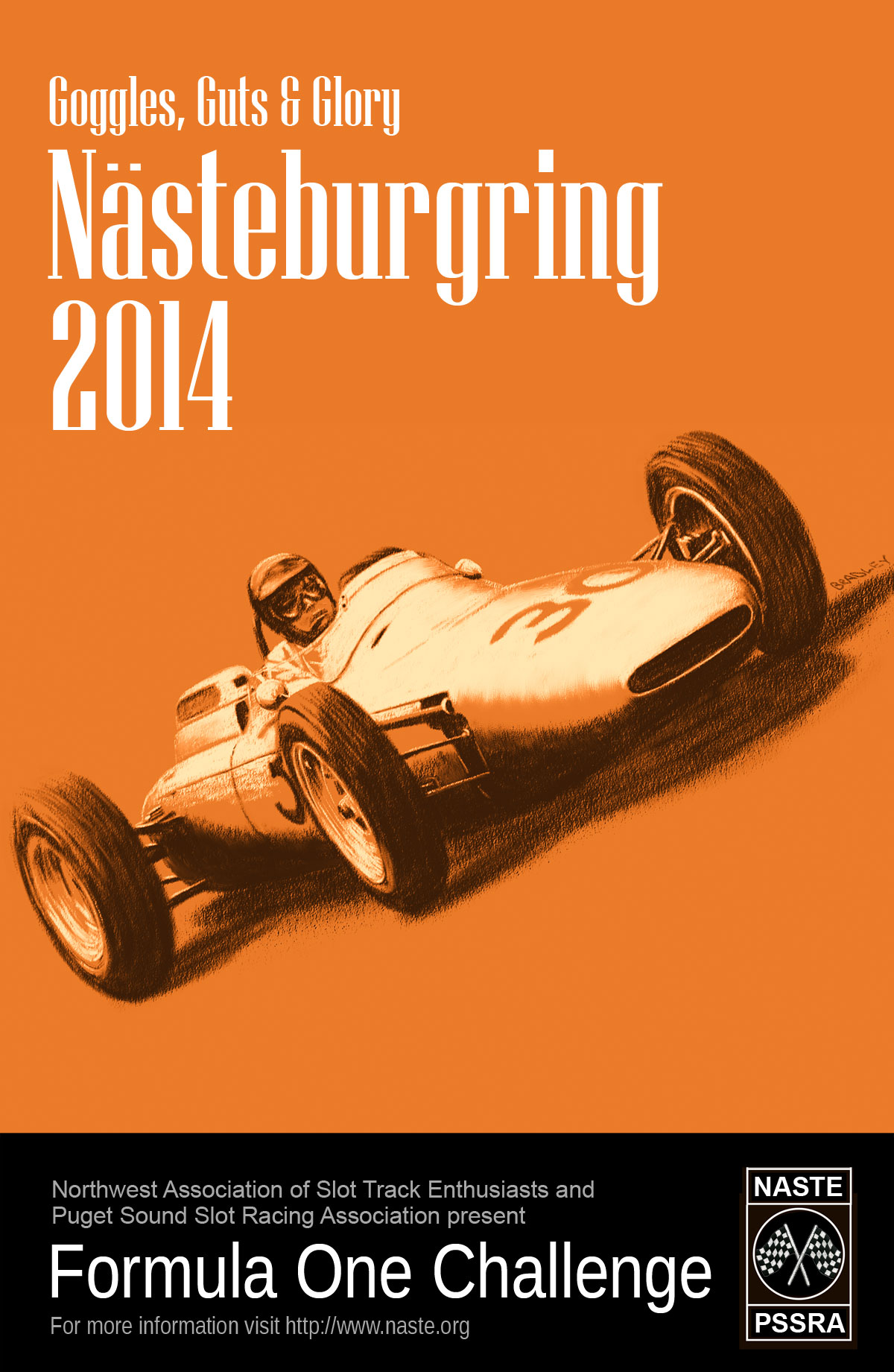 Welcome to our newest race series. Though short it should also be quite fun. The idea is a two-race per day event with the first day scheduled for Portland and the second to be in Tacoma. Here's the rules:
Formula One Challenge
Official Rules v 0.2
Old style racing for vintage Formula One/GP race cars with minor modifications. The emphasis is on fair and fun competition as well as promoting interactivity between the local Northwest area racers and clubs.
One car per entrant. You may select your car from either of the three classes.
Classes
Cartrix Classic
Porsche 804
Talbot-Lago
Aston Martin DBR4
Vanwall
Lancia-Ferrari D50
Gordini T32
Maserati 250F F
BRM P-25
Lotus 16
Scalextric Historic
Cooper Climax
Ferrari 375
Ferrari 156 Sharknose
Maserati 250F
Vanwall
Scalextric Vintage
Lotus 49
Eagle
Modifications:
Any modifications not listed below are not allowed. Cars found to not be in compliance will be crushed, burned and bagged prior to their return.
"Big Smooth"