Topic: Slot Car Racing History in Portland Area
As most of you know I am a little obsessed when it comes to our slot car racing history. Although I have been an avid collector of slot cars, parts, and memorabilia for over 30 years, I very rarely run across items that include any general memorabilia from any of the commercial tracks that were around in the 1960s. One of my prized pieces is the Model Car Racer Newspaper given to me by Kirk Smith. I have already posted some of the articles from that newspaper elsewhere in this Forum.
Which brings me to my latest acquisition. Thanks to a lead from Zack Morgan I was able to purchase a slot car box from a gentleman in McMinneville. This is not the first old slot car box I've purchased (by far), but this particular box included some old award plaques from some of the 1960s commercial slot car tracks that were in our area. As strange as it may seem it is very rare to find slot car boxes that have any of the old plaques in them from our area.
Here's the box complete with hippy flowers (that part was somewhat disappointing).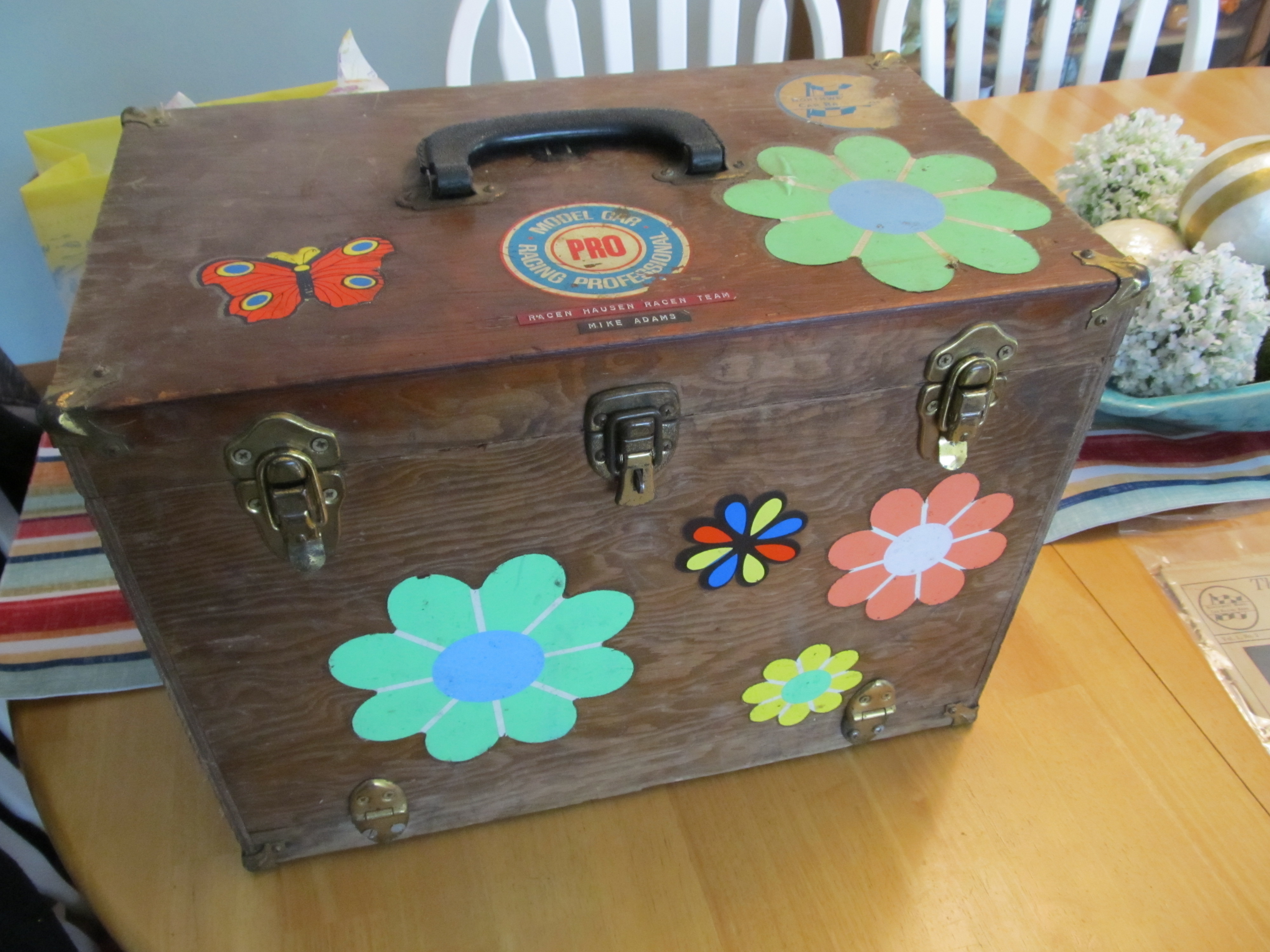 On the lid is the original racer/owner's name and I assume the name of the racing team he was part of.

On the underside of the lid are these great award plaques.