Topic: 2019 Portland Adult Soapbox Derby
I made my first visit for 2019 out to the Scuderia Kouba Shop yesterday. Chris has been hard at work so I was past due for getting out there and getting something done. Plans for my MKII car this year include an updated front end and steering system (Chris keeps telling me he doesn't want me upside down this year). So yesterday I stripped off the old front end and also removed the rear wheel and tire for a tire replacement. The rear tire was damaged in last years spin and flip accident.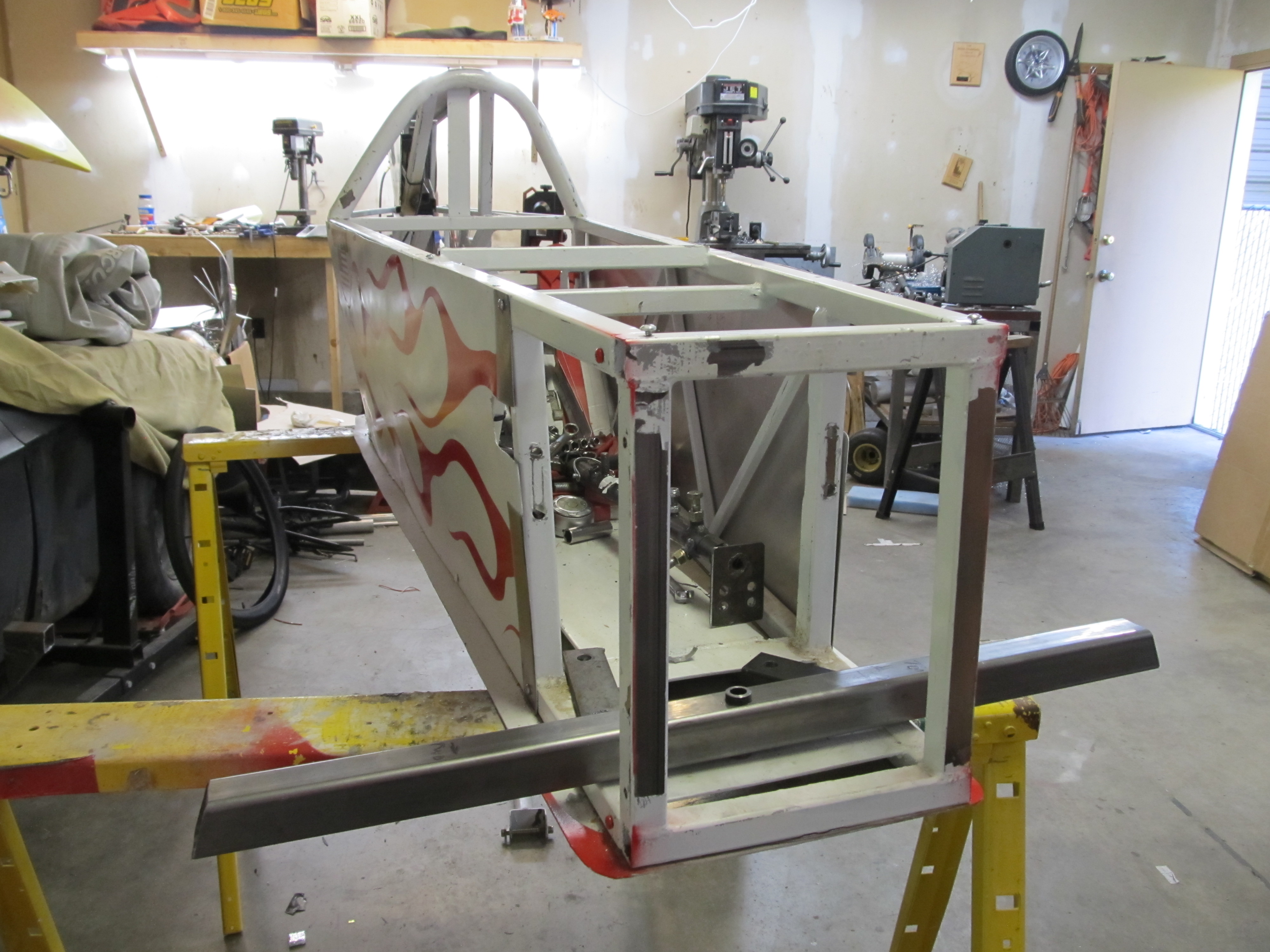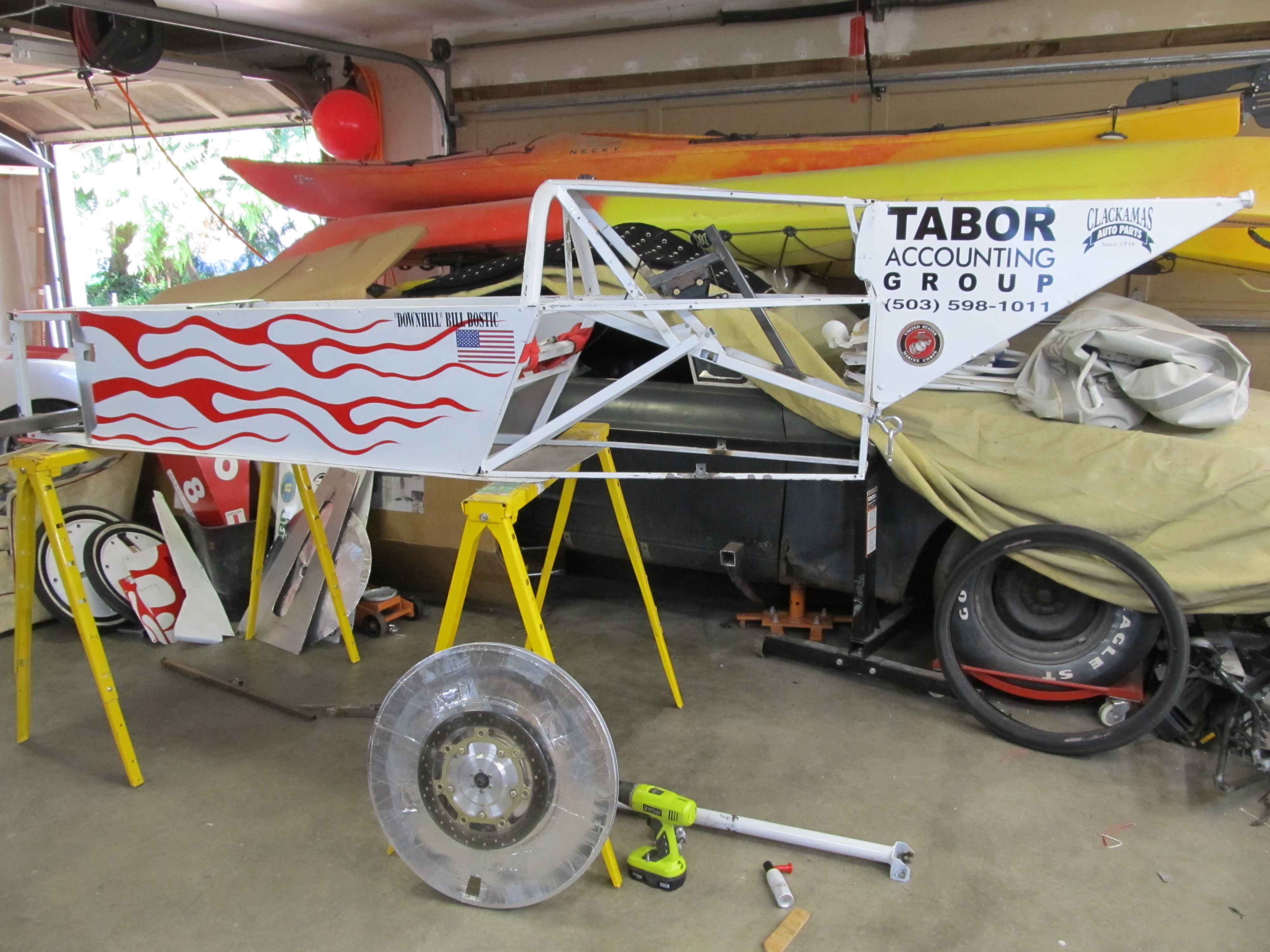 Thursday evening I said goodbye to an old friend. Dennis Hart's Hawksbill Flyer has moved on to a new home. I gave the car to Dylan McCann, a teacher at a school in southeast Portland. The car will used as a project for the students to rebuild/reconstruct, and will be raced again in the Portland Adult Soapbox Derby. Plans at this point call for Dylan to handle the driving chores.