Topic: Northwest True Scale Classic NASCAR Race held on November 20, 2021
Northwest True Scale returned to Inslot's Checkered Flag Raceway on November 20th for a Classic NASCAR Race. There were 15 entries for the feature NASCAR race, and 10 entries for the Can Am follow up race.
In the days preceding the race, the track racing surface and braid was cleaned. The track was sprayed with a light coating of glue (traction compound mixed with Naptha) to prep the track the race the night before. The interesting thing about prepping a track with this method is that when the Naptha evaporates out of the mixture (which it does quickly) it leaves the glue compound almost totally dry on the track surface.
This is what the track looked like after spraying.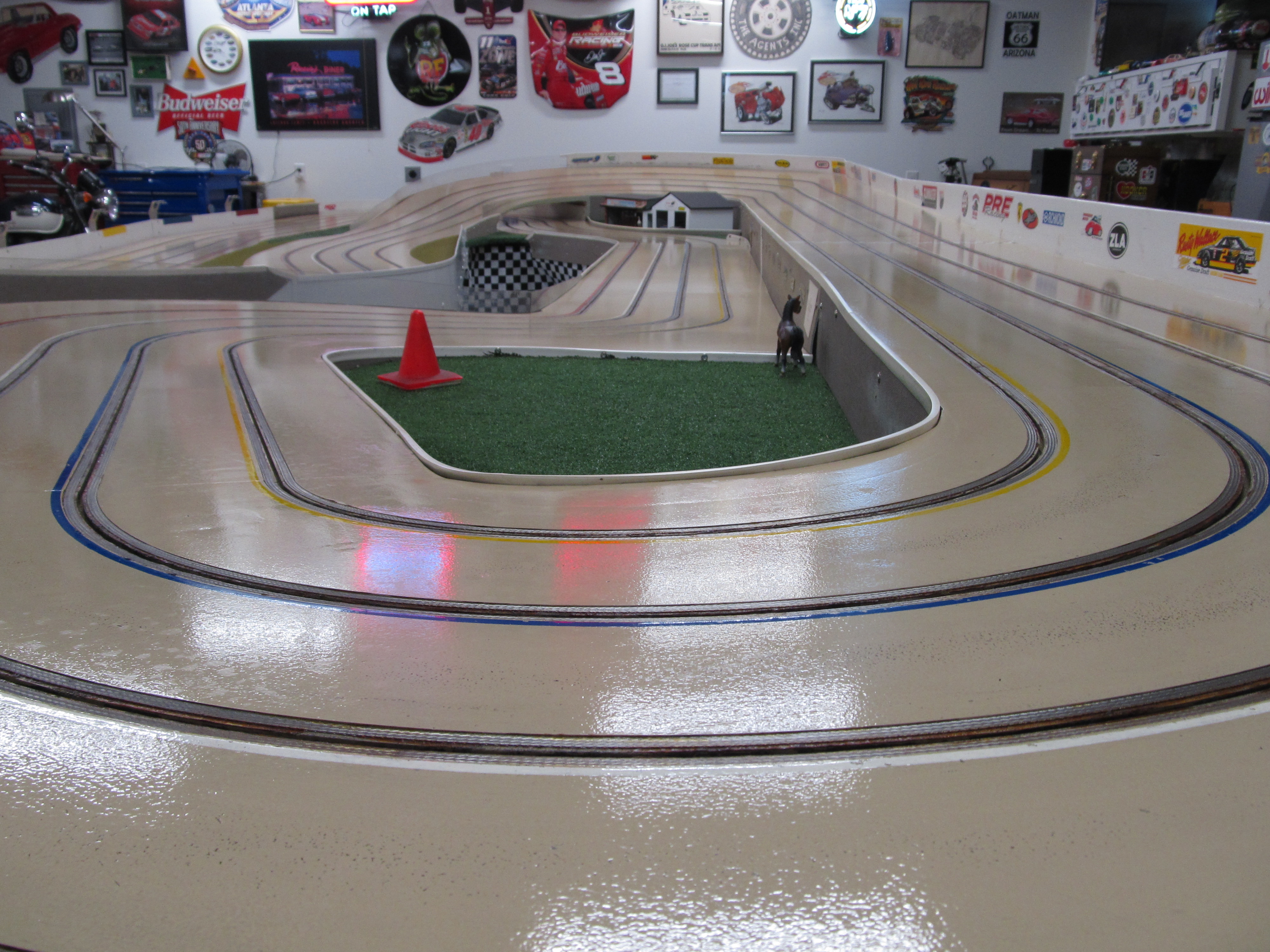 We were cramped for space but everyone seemed to make due.