Topic: Springwater Raceway Hosts OSCAR Sports Car Race - April 2021
Saturday a few of us got together for the OSCAR Sports Car race at Springwater Raceway. Springwater proved to be an awesome venue for this class of cars. The 140 foot long, fast track provided for some very close racing!
Left to right in this photo: Bart, Tom, John, Korbyn, Gary T., Bob, Gary K., Jim.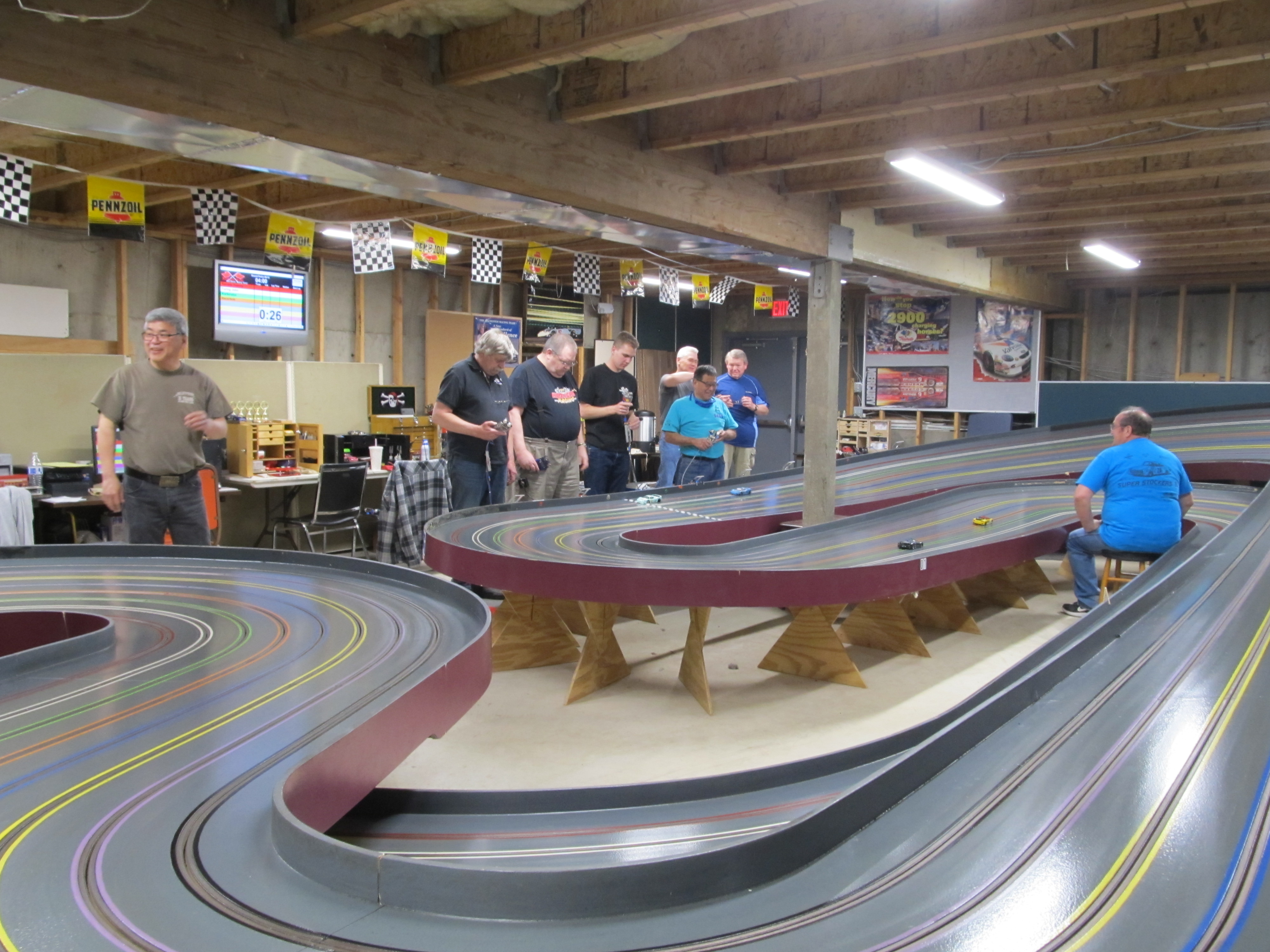 Staring grid for the OSCAR Sports Car race.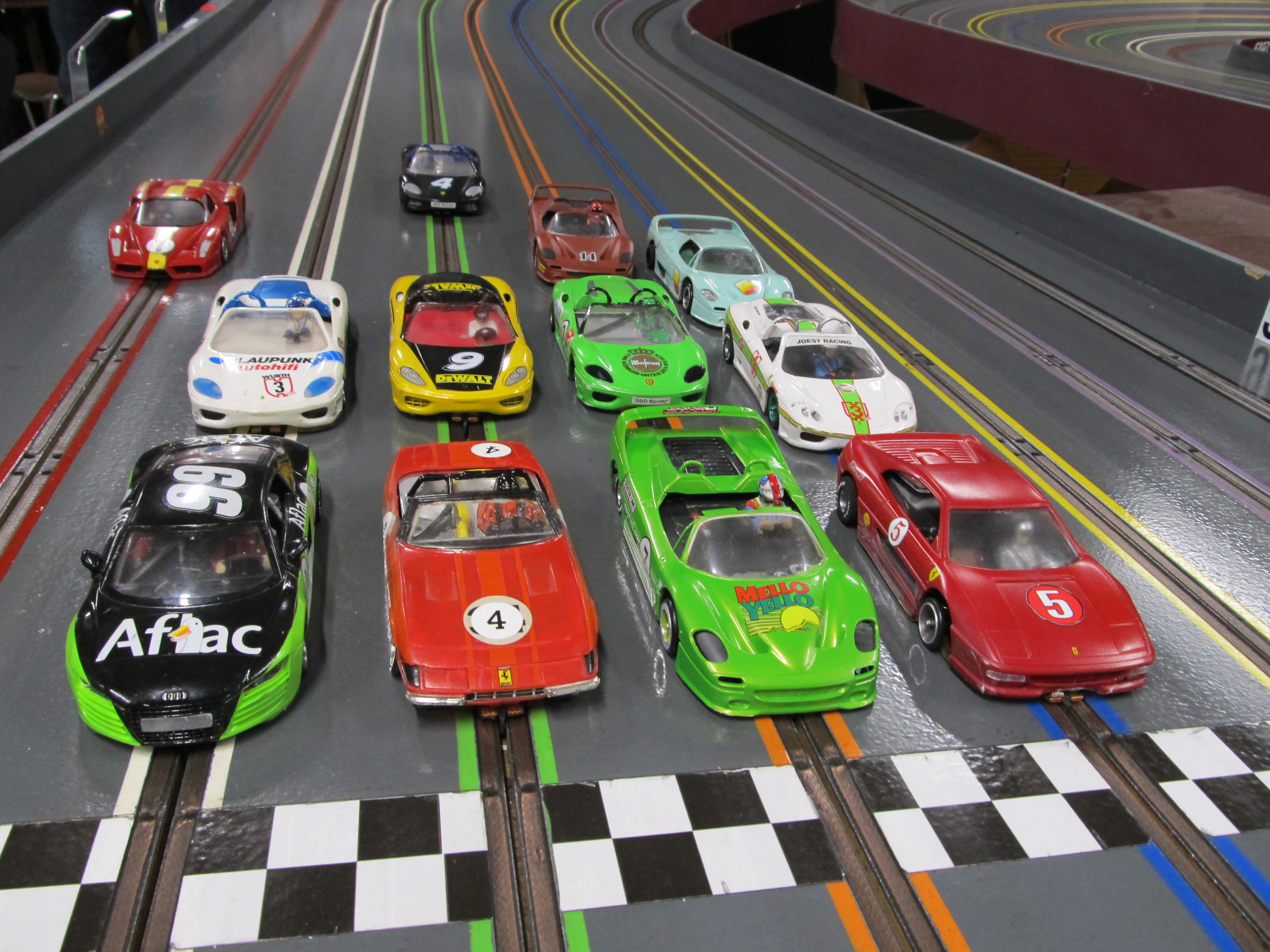 After a pileup in the banked turn, causing some major damage to the body of his Ferrari Enzo, Zack completed an incredible come back to win the race.
Here's Zack's Bad Bob McFarland built winning car.